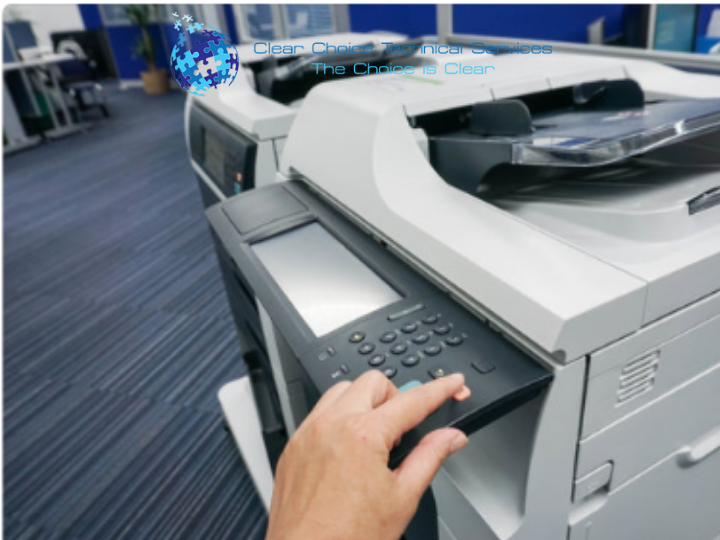 – IDC reported printer and MFP shipments for Western Europe for Q4 of 2013:
o Up 7.1%
o Shipments of 5.36 million units
o Market value $2.66 billion, up 1.7%
o 78% of shipments were MFPs
o Print only devices down 5.7%
o MFPs up 11.3%
– Canon announced it filed yet another round of lawsuits trying to prevent companies from making print cartridges that are advertised to work with Canon and HP branded products. The companies who were sued for patent infringement include:
o Katun Corp.
o LD Products
o Nectron International
o Printronic Corp.
o Zinyaw Inc.
o Shenzhen ASTA
o ACM Technologies
o Grand Image
– Canon announced it will let go over more than 100 employees in the country of Australia in an effort to cut costs.
– Canon announced it won a managed print services contract from Volkswagen of Germany. No details given.
– Samsung of Korea's Vice Chairman, Kwon Oh-hyun, announced the company will apologize and provide compensation to factory workers who suffered cancers linked to chemical exposure while working for Samsung:
o "We feel regret that a solution for this delicate matter has not been found in a timely manner, and we would like to use this opportunity to express our sincerest apology to the affected people."
– Toshiba announced that it will demolish a semiconductor factory in Yokkaichi, Japan, and new factory will be built on the site by SanDisk Corp.
– Toshiba was sued for patent infringement by Freescale Semiconductor, alleging the company infringed on 6 patents on integrated circuit design.
– NanoMarkets forecasts that the OLED lighting market will be a $1.4 billion opportunity in 2019.
o Worldwide capacity to make OLED (organic light emitting diode) panels is expected to be around 40 million by 2019
– Southport, England police arrested Glenn Furnace, an employee of Mitchell & Wright printing, after he was caught ordering toner for the shop's Xerox production print systems, and then reselling them on eBay for up to $300 each.
– Xerox announced plans to transfer 80% of its internal finance and accounting services to the Philippines. The company targets to have a total of 600 employees at new office by end of 2014.
– Xerox announced it sold a J75 production color system to Made In Print, a commercial printer in Vancouver, Canada.
– Former Xerox executive, Kaye Stone-Gansz, announced a purchase of Smith's Gravel Pit of Sodus, NY, and is now president of the company.
– Xerox launched a new solution, named Safe Courier featuring:
o Allows secure transmission of documents from mobile device
o Designed as replacement for fax machine
o Utilizes the camera of a mobile device for capture
o Pricing not announced
– Xerox announced it won a managed print services contract from Kelly Services (temp help company):
o Went from 1.5 users per printer to 6 employees per printer
o Reduced printing costs by 12% initially, with goal of 50% savings
o Decreased fleet from 2,780 devices to 747
o Replaced 65 different printer models with Xerox MFPs
o Included 500 branches
– Ricoh announced that it will showcase its new MindSHIFT managed IT services in its booth at future Association for Legal Administrators shows.
– Ricoh announced it has appointed John Hall as the Managing Director of its operations in Australia.
– Ricoh announced it won a managed print services contract from Kanhym Estates of South Africa, maker of animal feed. Ricoh replaced hundreds of printers with 42 MFPs.
– Ricoh announced it will have a booth to display its MFPs and solutions at the upcoming National Association of Educational Procurement on 5/18-21/2014 at the Kentucky International Convention Center in Louisville, KY.
o Presentation will be given by Ricoh managed print services customer, the University of Kentucky
o Solutions displayed include:
Classroom technology
Campus mail/package management (FM)
Campus print management
Student records management
Business workflows
Testing and grading
Admissions and financial aid process workflow
– Autodesk, which is the leader in computer aided design software, announced it will market its own 3D printer, bundled with its software:
o Called "Spark"
o MSRP of $5000
– Netaphor Software launched version 6.0 of its SiteAudit managed print services software featuring:
o Floor mapping and analysis tool
o Consolidated hosted data into dashboard management console
o At a glance details on inventory, utilization, fleet health and supplies
o Device type
o Printer age, based on product introduction
o Monthly cost calculator
o HP Wide Format square meter count support
o Pricing not announced
– Hewlett Packard launched the Scitext 15000 Corrugated Press featuring:
o Digital color inkjet press for printing on corrugated boards and other packaging materials
o Handles thicknesses up to one inch
o Supports media up to 63" x 126"
– Hewlett Packard announced it sold an Indigo 10000 production color system to:
o Ilan Print of Israel
o Rotolito Lombarda of Italy, to produce high quality books, catalogs and book covers
– WDS released results of survey of mobile users:
o 26% admit that the only reason that they stay with their current cell phone service provider is that switching is too inconvenient
o 15% believe all providers are the same
o 35% do not want to switch to fear of losing coverage
o 55% say they stay with current provider as it meets their expectations
o 16% feel rewarded for their loyalty
– DRUPA, the world's largest tradeshow for production print, announced changes for its show on 5/31-6/10 in 2016:
o (drupa is the German word for ink)
o New slogan is "touch the future"
o Held in Dusseldorf, Germany
o Focus on print and cross media solutions
o Products on display will also include:
Package printing
Digital label printing
Printed electronics
3D printing
o Exhibit categories:
Prepress/Print
Premedia/Multichannel
Post Press/Converting/Package Printing
Future Technologies
Materials
Equipment/Services/Infrastructure
– Xeikon of Belgium announced it sold a Xeikon 3500 production color LED system to aL Printing in the Netherlands.
– docSTAR announced it will display its ECM solutions at the upcoming Accounts Payable and Purchase-to-Pay Conference at the Grand Floridian Resort & Spa inside Walt Disney World in Orlando, FL on 5/19-21/2014.
– Sharp announced it has hired Olson Inc. of Minnesota to be in charge of its advertising and social media.
– Sharp reported its fiscal 2013 financial results:
o 11.56 billion yen ($114 million) profit
o Sales up 18.1% to 2.93 trillion yen
o Business Solutions division sale up 7.4% to 318.8 billion yen
o "We are still resetting and starting from zero. I think we still need to make a company structure that can withstand changes in the market and the environment."; stated Sharp president, Kozo Takahashi.
– Okidata reported its fiscal 2013 financial results:
o Sales up 6% to 483.1 billion yen
o Net income up 101.2% to 27.4 billion yen
o Net sales of MFPs/printers increased to 124.8 billion yen
o Color LED engines were 78.1% of sales
– Nuance reported a loss of $39.2 million during the last quarter on revenue of $475.7 million.
o Document imaging related business (eCopy/Equitrac) was $56 million
– Pivotal Resources Ltd. published the Top Inkjet Patent Publishers of 2013:
o Seiko Epson = 562
o Canon = 357
o HP = 319
o Brother = 235
o Fuji = 225
o Ricoh = 181
o Kodak = 163
o Xerox = 150 (includes wax)
o Konica Minolta = 78
– Kyocera (aka Kyoto Ceramic Company) announced it has launched the CP-99GR, which is a ceramic vegetable peeler.
– Xante' announced it will conduct a roadshow to demonstrate its tabletop production color LED printer series (handles very thick media and envelopes) during the month of May, 2014:
o Philadelphia, PA
o Baltimore, MD
o Washington DC
o Roanoke, VA
o Greensboro, Raleigh & Wilmington, NC
o Myrtle Beach & Charleston, SC
o Savannah, Augusta & Atlanta, GA
o Chattanooga, TN
o Birmingham, AL
– Centura Health of Colorado is considering replacing its Meditech EHR with one from rival, Epic.
– Epic announced it won an EHR contract from UnityPoint of Pompano Beach, FL.
– AllScripts announced it won $7.3 million EHR contract from West Penn Allegheny Health System of Pennsylvania.
– Lexmark announced it won a Perceptive Acuo (medical imaging archive) solutions contract from Saint Francis Health System of Oklahoma.
– Apple has reportedly hired biomedical engineers from Vital Connect, Masimo Corp., Sano Intelligence and O2 MedTech. Analysts predict that biosensing features will be in future Apple iPhones, and the upcoming iWatch.
– Medtronic developed a smartphone app that analyzes the voice tone of callers with bipolar disorder to provide an early warning of mood changes.
– Samsung announced it is investing $2 billion in biopharmaceuticals. "We are in an infancy still. Our mandate is to become No. 1 in everything we enter into, so our long term goal is to become a leading pharmaceutical company in the world."; stated Christopher Hansung Ko, CEO of the new unit.
– Auxilio Inc., a managed print services dealer that focuses on hospitals, announced its last quarters earnings:
o Manages 59,000 devices at 100+ hospital locations
o Revenues up 2% to $10.2 million
o Service revenues up 10% to $9.8 million
o Equipment revenues of $400,000
o Gross profit of $1.7 million
o Operating expenses up 2% to $1.71 million
o Operating income of $30,000
o Net loss of $71,000
– Buck Consultants released results of study on health care benefits costs:
o Projected cost increases for all types of medical plans are anticipated to be down by between 0.1% and 0.5% in 2014
o 8.7% projected increase for Preferred Provider Organizations (PPO)
o 8.5% increase for Point of Service Health Maintenance (POS)
o 8.6% increase for Health Maintenance Organization (HMO)
o 8.6% increase for High Deductible Health Plan (HDHP)
o 9.2% increase for prescription drugs
– The Department of Health & Human Services' Medicare Fraud Strike Force has charged 90 people, including 27 clinicians, for fraudulently billing Medicare for $260 million. Activities included:
o Pharmacy kickbacks
o Billing for undelivered products and services
o Changed the government for 1000 unneeded power wheelchairs
o Laundering money using Medicare beneficiary info
o Indicted a surgeon in Brooklyn, NY who billed Medicare for $85 million worth of surgeries that he did not actually perform
– Serco Inc., which won a $1.2 billion Obamacare claims processing contract from the Health and Human Services Department, is under investigation after a whistleblower reported that employees have been told to refresh their computer screens every 10 minutes to give the appearance that they are accomplishing something.
– Susan McAndrew, who was in charge of HIPAA enforcement for the Obama administration, retired on 5/2/2014.
o No replacement yet named
o Leon Rodriguez, the Director of OCR, is now seeking to transfer to the Immigration Services division
– HIPAA/Data Security Breach News:
o Albany Medical Center of New York notified 100 patients that their PHI was stolen by a former nurse who worked with her boyfriend to apply for credit cards, write bad checks and file fraudulent tax returns
o As the result of a large breach, employees of University of Pittsburgh Medical Center have filed a class action lawsuit against the hospital, claiming that the hospital breached its duty to protect private employee info for 27,000 employees.
o Cochise Regional Hospital of Douglas, AZ has agreed to pay $4200 fine for being in violation of standards. The hospital plans on spending $2 million on a new EHR to help solve problems.
o Boulder Community Health of Colorado announced it is investigating a breach where paper patient records were supposedly dumped in trash bins.
If your Location is around Miami, you may call us at (305) 203-0533 Copier Leasing in Miami or if you may need IT Services in Miami