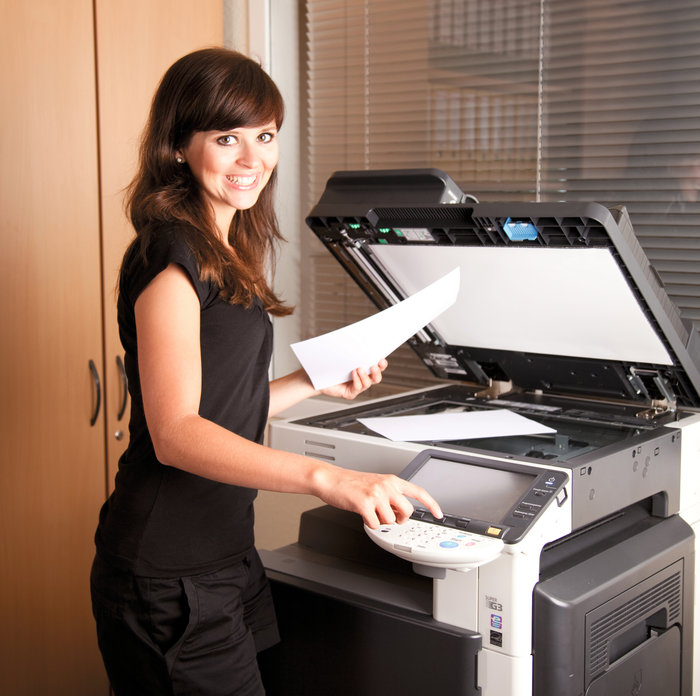 Technology keeps evolving. Nowadays, most companies opt for advanced equipment to survive in the industry. There's a high demand for documents as it runs every transaction. businesses follow the high printing ultimatums. The equipment relevant to the production of a document is office printers.
Office Printers come in different sizes and features. This device has its varieties of models which differ in structures and features. There is a significant relationship between the printer's capabilities, sizes, and price. Most high-end office printers can take so much space in an office. With high-end and quality features, the price might go along with it. Owning a printer is quite an investment for an individual or a business. It can take a large sum of your budget in your wallets. Buying your own copier will cost you a lot. Aside from the initial cost, you still have to mind the maintenance costs of the printer. You also need to buy the supplies such as toner, inks, paper, and other necessary stocks.
The huge expenses of purchasing office printers can bring a small business to make lots of sacrifices. This may or may not affect its performance in terms of growth and development through cost, revenues, and profits. Fortunately, the current market provides these businesses options to comply with the necessities and standards of the industry. Copier leasing along with its quality and convenient services is what small businesses prefer now. It is a paid service available from everywhere. An example of a business offering copier leasing services is the copier leasing in Miami.
Leasing Vs. Buying
Leasing a printer is an all-in-one package that can be availed through contracts or any form of agreement. Industry experts have evolved the idea of copier leasing which includes printers into what they call managed print services. Leasing is an agreement between a finance company and a customer, giving the customer use of the equipment on payments of rentals over a period. When you lease equipment you make a series of regular monthly payments, instead of spending a large capital outlay upfront. A copier leasing company allows businesses to be updated with changes in technology as your original choice of installation can be altered either during or at the end of your lease period. This usually happens when the business of the customer upgrades with their needs.
Buying your office printer is indeed a major investment. In consideration of the long-term expenses, buying can be a wiser choice. Compared to the expenditure of long-term leasing, purchasing an office printer can be less expensive. Aside from the idea that the costs that an office printer can cause the depreciating revenue, a printer bought and used for long years can still be sold and be of advantage, whereas you cannot have copier leasing. Buying an office printer will also keep you away from contracts that can add up to your worries and workload. Maintaining the goodness of your printer is also your responsibility. In copier leasing, you are bound to wait for the service that your lessor can provide. You will not have to hire a technician to do the job.
Aside from the expenses that are involved in either leasing or buying, copier or printer equipment is a depreciating asset that can be included. With regards to this, it is best to consult with your accountant. If there are still worries lingering in your mind, I have mentioned a leasing company that will help you with your queries as you decide on whether to buy or lease an office printer.