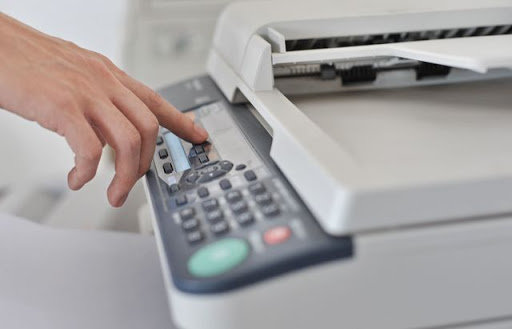 What is a copier?
Let's get your journey started. Want to know more about copiers? Here it is. A copier is a machine that produces copies of materials such as documents, texts, illustrations, and photos quickly. Two technologies can be used: xerography which is a dry process and makes use of dry heat and fusion, or inkjets which are smaller devices. Copying can be done via digital scanning or analog photography. To add, the machine is available in two variants. It could be a home copy machine or a business copy machine. The primary difference between the two lies in their printing volume.
Available Copiers in the Market
There are several types of copiers available now in the market. The first one is mono copiers. It can use only one color toner which is typically black. Machines can come in different variations based on their size range, copier volume capacity, and speed. The second type is a color copier. It is usually used for business purposes. The device has four drums for toner cartridges for the colors cyan, magenta, yellow, and black. These colors are mixed to produce other colors. The third type is the network copiers which is commonly seen in business settings. Copier is connected to the office network to allow remote printing, PC Faxing, and Scanning. The network card required for this could either be built-in or bought separately. The fourth type is the multifunction copier. It has other functions aside from copying. Other works it can do are printing, scanning, and faxing. The most modern types and models can access the internet and can connect to the office network. Additional features as such enabled people to send files while they are at different locations with the use of the different command functionalities. Moreover, this type of copier can print from portable devices like laptops through wireless connection and USB. The last type is desktop copiers. It is designed for A4-size paper or smaller, designed to be placed on desks. It can also have multifunction features.
Leasing a Copier
Rental rates for low-volume copiers could be about $75 per month while the high-volume ones can reach as much as $750 per month. Moreover, a home copy machine rate can reach $120 per month. Meanwhile, the rate of commercial copy machines ranges from $3000 to $35,000 depending on your needs. Typically, large businesses would have their rental duration from three to five years because it tends to be cheaper than having it billed monthly. The Copier Lease Services Miami has a variety of copier machines available. They also have cheaper rates. For instance, a high-volume machine, Sharp MX-M450N with a 45 ppm, 2,500 paper capacity, network printing can be rented for just $200 per month. On the other hand, a low-volume copier with just 20-30 ppm can be rented as low as $75 per month. Copier Leasing Services in Miami can assure you that the service packages they have will suit your needs and will not cost a fortune. They can also customize a service package depending on your needs. They can help you improve the cash flow in your company. Other perks in dealing with them include an upgrade of machines without additional cost, rental offers flexibility, free maintenance service, and a lot more.
Copier Leasing Services in Miami has been in this industry for quite some time. They have established a good reputation making them well-known in this field. They are famous for their great deals for copier rentals. With them, you will have a hassle-free experience with their great services and technicians.