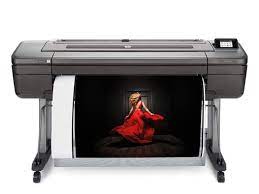 As a starting business owner, finding the best printing technology could be hard and overwhelming. Aside from selecting the best printer type, you also need to choose a printer that can do your desired work.
If you have encountered a plotter printer before, you may be wondering what it does. This post is prepared to help you better understand this type of printer. Beyond that, you will also learn whether it can meet your printing needs.
If you are in Miami and you are looking for a Copier in Miami for your business, you may contact Clear Choice Technical Services in Miami. You can ask about Copier Leasing Services in Miami, Copier rental services in Miami, and Copier Repair in Miami.
What is a Plotter Printer?
A plotter printer is a type of graphic printer. Instead of using ink, it uses pencil or pen to produce images. What makes a plotter unique from other printers is that the former uses a series of lines while the latter creates continuous dots to produce an image.
Like printers, you also need to connect plotters to your computer to create appealing images and sharp texts. Unfortunately, plotters do not work as fast as printers. This is because it uses mechanical movement to create accurate images. Aside from office needs, plotter printers are also popular among sign and garment manufacturers.
Moreover, there are different plotters, including the cutting plotters, which use a sharp razor blade instead of a plotter's pen.
How Do Plotter Printers Work?
A plotter printer works the same as the various imaging applications in computers. Its main goal is to create a detailed and accurate final product. Compared to other printers, you need to set up its coordinates to your desired position manually.
As mentioned, you need to connect the plotter to your computer. When you complete plotting the schematics for a graphic, the computer will download the coordinates. After that, the plotter will read the code and start creating the most accurate lines using pen and paper.
Modern plotter printers now have innovative programming languages, unlike the old ones that use two vertical and horizontal pens. One of the drawbacks of using a plotter printer is that it can't produce complex images and graphics.
Who Should Use Plotter Printers?
Considering that plotter printers use continuous lines to produce a drawing, it is ideal for anyone working in architecture. It can create accurate building designs and blueprints. One of the good things about plotter printers is that they can produce high-resolution prints. Because of that, this is perfect for printing documents that require unmatched accuracy and reliability.
Considering its accurate and reliable prints, plotter printers are also popular in many construction and engineering industries.
Conclusion
To sum up, a plotter printer is a general term that refers to a device ideal for printing vector graphics. Instead of using continuous dots, a plotter printer uses a series of lines using a pen or pencil. Although it works slower than modern printers, it still provides you with high-quality work.
Now that you know what a plotter printer is and how it works, you may be planning to buy yourself one. Since the market offers a wide range of plotter printers manufactured by different brands, selecting the right one is quite challenging.
Luckily, our company offers reliable and high-grade plotter printers that are available for purchase and lease. If you don't have enough money to purchase a brand-new plotter printer, you may consider leasing one.
Aside from the plotter printer, we also offer a wide range of printer types that you can choose from. These printers are ideal for a startup business as they are available at a meager cost. Despite being inexpensive, they work decently.