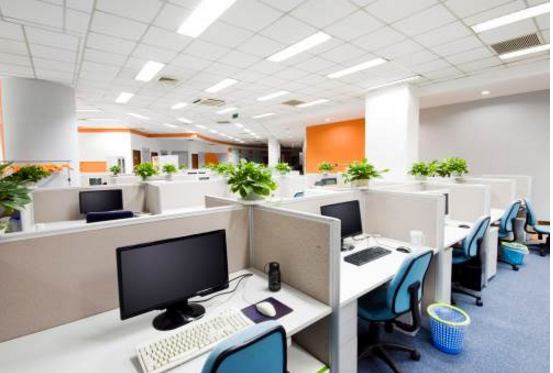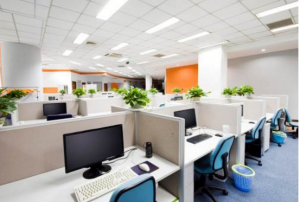 Sharp MX-C301W is the best choice for a small-sized format desktop color multi-function printer. The unit works as an output device for a small workgroup that will definitely please even the most discriminating user. It features standard duplexing, a 50-page document handler, and a 30-page per minute capacity. Aside from the regular features, MX-C301W can be upgraded to deal with the more challenging workflows. This Sharp machine is easy to operate and comes with a long-term maintenance schedule which makes it a great asset to any business regardless of size.
With Sharp MX-C301W, running a business is made more efficient with its connectivity features.
The document feeder comes with a scan speed of 37 ipm, while the color touchscreen display is equipped with a graphical navigation. On the other hand, its imageSEND function has the ability to scan and send documents to USB devices, email or network folders, and the Sharpdesk Mobile feature will enable scanning and printing for mobile devices.
The End-of-Lease function can remove all the files that are stored on the hard disk.
With this feature, the users will no longer have to worry about having sensitive information in the machine. With a standard capacity of 300 sheets, MX-C301W can be expanded up to 800 sheets and an optional 500-sheet cassette. There is a remote front panel that enables anyone to view and control the unit from the PC. The images come in 600×600 dpi quality with micro-fine lower technology that only Sharp can provide. It offers a lower power consumption and a quick warm up, which makes it an environment-friendly device in a single compact design.
Sharp is the main supplier of its print cartridges.
The printing capacity of MX-C301W is a huge leap from the standard copier Miami machines
as it prints at an advertised 600 x 600 dpi in color and black & white. A test print of a black & white photo of an ink blot created a high-resolution, fully-saturated black ink without bleeding, patching, or streaking. It can also handle multiple pages that feature color images. In fact, there is a difference between the time it took to print a black & white text and a page with a high-resolution color image. This unit can print fast without any noise, making it a perfect copier Miami device for all printing needs.
Sharp MX-C301W users can enjoy a wide range of copying options that are displayed on the touchscreen.
In "Special Modes" tab, they can include different "Stamps", which also feature a date, page numbers, or a watermark. They can copy and scan a business card, edit a photo before copying, or adjust the margins. There are standard features like the options for a 2-sided copying or different paper sizes.
Sharp MX-C301W boasts of a scan speed of 37 pages per minute.
In a test scan of 50 black and white pages and images, to a USB device, the scanning process ran generally smoothly within and with one paper jam. It can work with the Sharp Cloud Portal Office, the latest content management software service from the company that is designed for sharing and storing scanned documents.